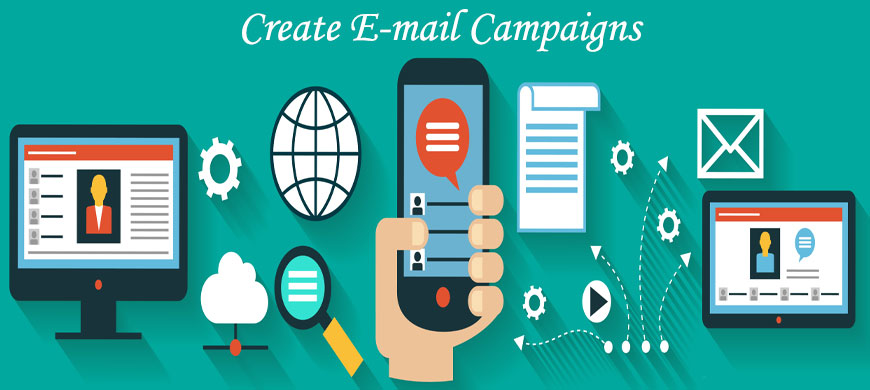 Did you know that email marketing can substantially increase your profits and significantly reduce your marketing costs? Yes, email marketing is the most cost effective method of reaching out to potential customers and telling them about your product, no matter what your business is.

Benefits of Email Marketing:
Allows you to target potential customers precisely
Keeps your brand on top of your target consumer's mind
Boosts sales
Aids customer retention by building relationships, loyalty and trust.
Below are some of the features of our product:
Complete contact list management: With our easy list management tools, you can keep your lists in tip-top shape without much effort. Divide your lists to send better-targeted emails. Clean your lists of bounces, useless email addresses and more. Grow your list, add new contacts or delete them.

Mobile Email Marketing: The Benchmark iPhone App gives you email marketing on the go, wherever you are, whenever you want, all at the slide of your fingertips - and it's included free with all subscription plans with Benchmark Email.

Professional email templates: With Benchmark's stock of pro-designed templates, you won't have to worry about sending out something less than professional. Combine our themed email newsletter templates with our easy drag-and-drop editor and you'll send out a memorable email every time. The editor also lets you embed pictures, videos, documents and social media such Facebook, LinkedIn, Twitter, etc.

Benchmark Email Plugins & Apps: As a Benchmark Email user, you have the ability to integrate your email marketing campaign with popular applications customized to take advantage of our email marketing software. Benchmark Email works seamlessly with Salesforce, WordPress, Highrise, Zoho, Gmail, GoogleDocs, Flickr, Paypal and Shopify. Stay tuned for more such apps & integrations!

Real-time reporting: Thanks to our real-time tracking and reporting tools, you'll see open rates, click-throughs, bounces and more exactly when they happen. Compare campaigns side-by-side, check out your online survey answers, and even view who forwarded emails to friends with our sophisticated, robust email tracking and reporting tools.

Preview Text: Preview text is the short summary text that immediately follows the subject line when viewing an email in an inbox. This text is not displayed in your email's layout. This advanced feature allows you to maximize inbox space and can help increase the open rate of your email.
List BasedPlan
Emails/Month
NOT SURE HOW WE CAN HELP? WANT A FREE CUSTOM QUOTE TODAY? Contact Us